THE HUSHABABY® PROGRAM - HELPING THE WHOLE FAMILY GET A GOOD NIGHTS SLEEP!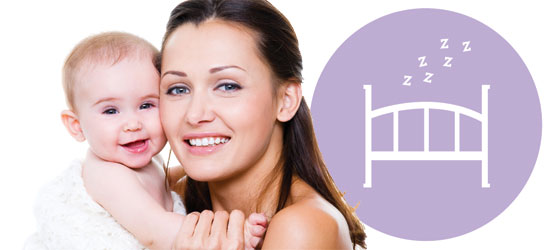 Hushababy® is a soft place to fall when working with your little ones to shape their sleep. Hushababy® is in place to assist parents in achieving great sleep for their family.
Helen Sands is a highly experienced and professional Pediatric Sleep Coach, who has over 30 years' experience and she works with children aged newborn to 7 years.
The Hushababy® Program is not a "one solution fits all" approach as we know every child is different and it is important to tailor a plan that parents can manage at home. The plan must take into account everything in the child's world to ensure she can be successful with a sleep coaching plan.
By the time parents contact Helen, they have often spoken to many well-meaning friends or family, read many books or on-line blogs, searched extensively on the internet and even possibly tested out some sleep training methods at home. Unfortunately, a lot of these resources offer conflicting advice. By the time Helen works with you, it is possible you may be quite confused as to how to proceed! That's where Helen comes in!
We are all parents. We all reach out for help sometimes! There are many challenges associated with parenthood but with Helen's assistance and coaching, you will achieve your goal of a happy, rested family! With your commitment and Helen's support, it is possible to achieve great sleep a lot sooner than you think!
Healthy sleep habits are essential for babies and children to ensure healthy growth and development. If your baby or child is not achieving her maximum sleep potential, Helen can help!